Golden Visits
As previously mentioned, I strongly believe that the most important aspect about raising puppies is their socialization.
In that venue, I get my puppies out as much as possible to daycare centers and nursing homes etc. as well as encouraging visits at Bonnieview.
Socialization needs to start from day one and I encourage visitors to handle my puppies starting at early ages after taking the usual precautions of hand washing and using hand disinfecting gels.
Some breeders will disagree with this practice but I have found that it is necessary to handle them or you will end up with shy withdrawn puppies and that is harder to correct then the odd bug that they may pick up.
Below are a few pictures of some of my puppy visit.
___________________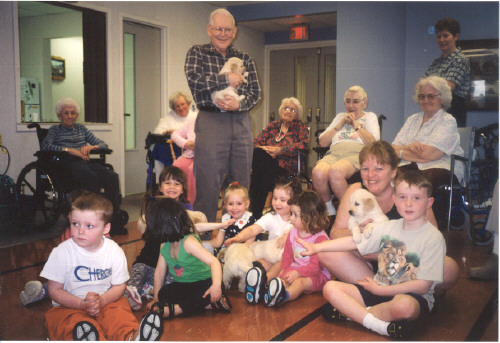 Durham Rockwood Terrace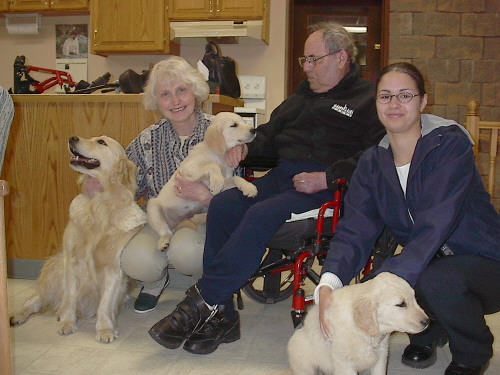 Seniors Day Care Center
in Mount Forest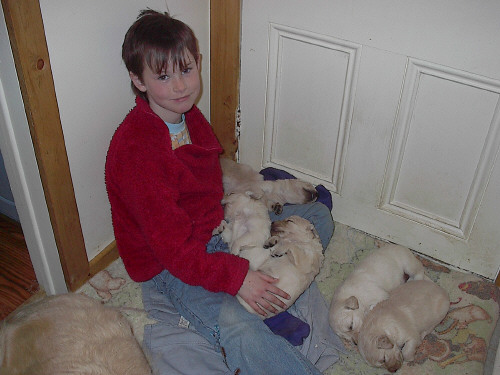 Visit by Brittany
Mount Forest Nursing Home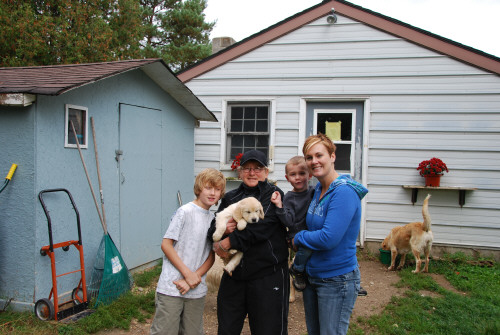 Kerry Richardson and kids
with new puppy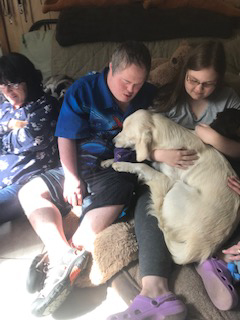 Group from
Harriston Day Program
Penny from
Growing Abilities
Greg visiting with
one of the black doodles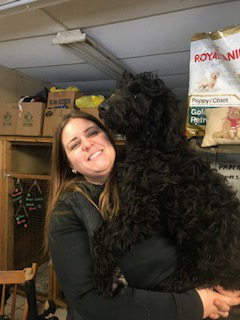 One of the staff
with black doodle