Priscilla's Goldendoodles
arrived
March 29/15
7 girls and 4 boys
All uniform in size and
doing well
(All puppies are sold)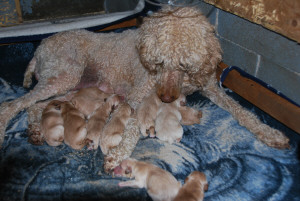 Way to go mom!!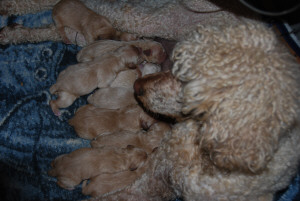 These two are fighting over the same spout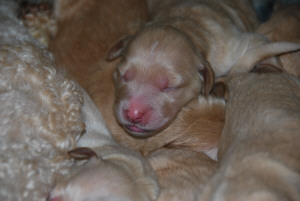 Well fed contented newborn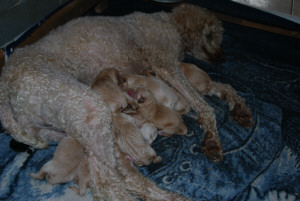 Mom is pretty tuckered out
April 20/15
Puppies are now 3 weeks old and
have started on solid food
They're catching on quickly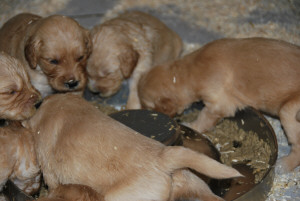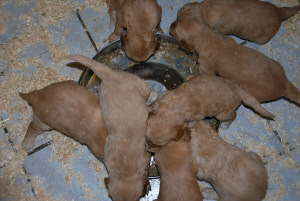 A few are jumping in with all fours
May 1/15
Puppies are almost 5 weeks old and
doing well
Started letting them out into the great outdoors
with the weather being so nice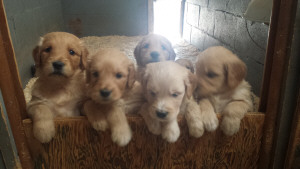 The sire for the above litter of Goldendoodles is my
Golden Retriever male
Bert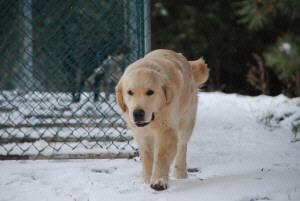 "Bertie"
__________
Aussiedoodle puppies arrived
March 8/15
3 males and 3 females
Big puppies and all doing well
(all puppies are sold)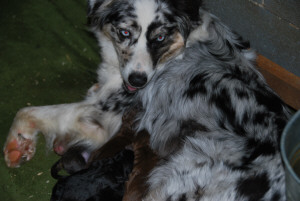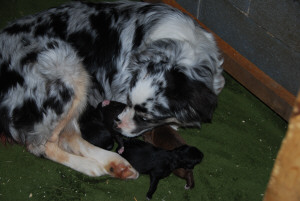 Aussie is a great mom!!
March 25/15
Puppies are now just over 2 weeks of age
and their eyes are starting to open
They are little plunkers as mom
obviously has lots of milk for them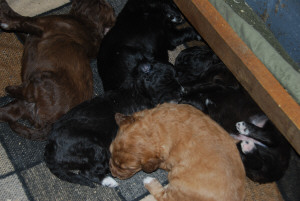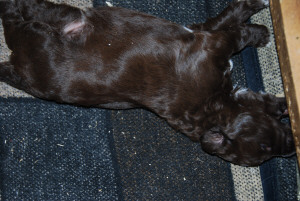 April 1/15
Puppies are just over 3 weeks and have
started on solid foods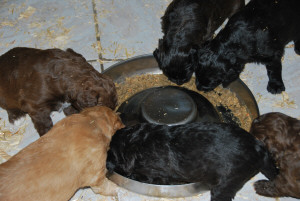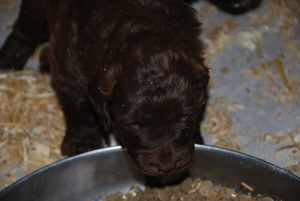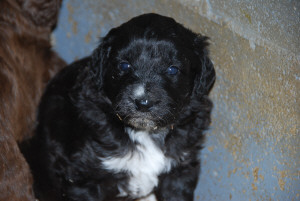 O'l Blue Eyes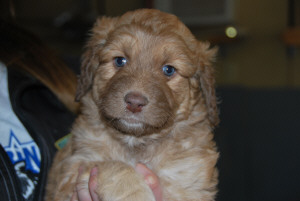 This little girl has blue eys as well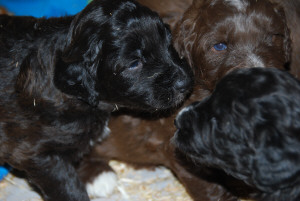 And also this chocolate male
in the background
April 24/15
Puppies are now over 6 weeks old and
will be going to their new homes very soon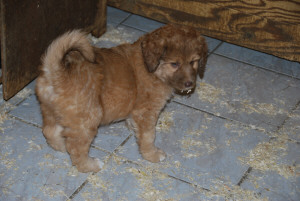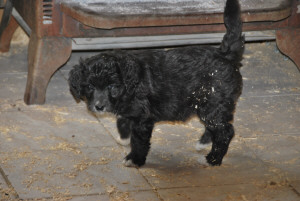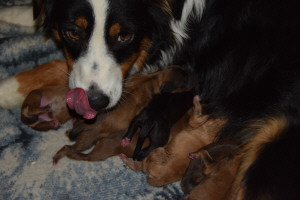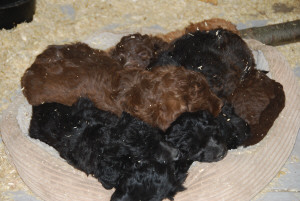 Believe it or not there are
six puppies squished into this wee
doggie bed
The Sire for the above litter
of
Aussiedoodles
is my registered Standard Poodle
Percy
(see him below)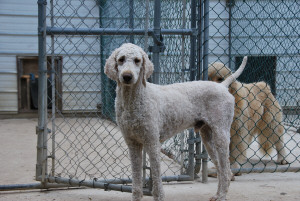 __________